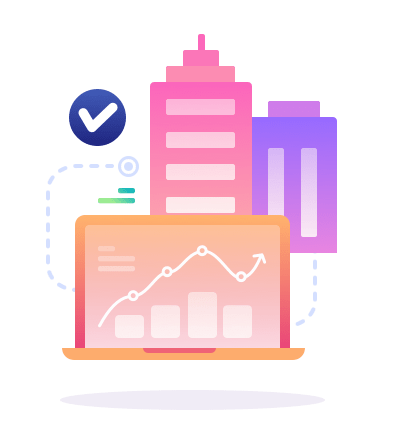 Search Engine Optimization & Marketing
SEO offers a visible and effective search presence leading to a considerable increase of sales, profitability, and cost efficiency for our clients.
Our search engine optimization core services include: Organic Search, On-Page SEO, Link Building, Keyword Research / Strategy and Activity Report and many more.
Website SEO Audit
SEO audit varies in terms of levels of complexity and details. A simple website audit may be short and would address glaring on-page issues like lack of content and missing titles. At the same time a comprehensive website audit comprises dozens of pages and hence, addresses even the minute website elements that may be potentially detrimental to the website ranking-ability.
On-Page SEO
It majorly refers to the SEO techniques that are basically designed in order to implement the potential issues that are uncovered by SEO audit. On-Page SEO addresses varied functional elements including headings, page titles, Internal link structure, content and content organization. This service campaign can be one-time project including the recommendation developed through an audit.
Link Building
It is one of the most controversial topics being discussed in the SEO industry. Backlinks are one of the most vital components of the SEO campaign. It includes natural link building, guest blogging, article writing and submission, and directory submission etc. Hence, good quality link development basically focuses on quality rather than quantity. Moreover, the fundamentals of link building are completely based on good quality content.
SEO services help to ensure that the site is easily accessible to a search engine, resulting in the increase in chances that the site gets highest rank by the search engine. Basically, the SEO service provider utilizes the practice of search engine optimization in order to increase the amount of visitors to a Website by the method of obtaining high ranking placements in the SERP. It is always noteworthy that a business will hire a service provider in order to improve its organic Google search result listing. These providers offer wide range of packages as well as options for SEO that ranges from one time fees to monthly subscription.